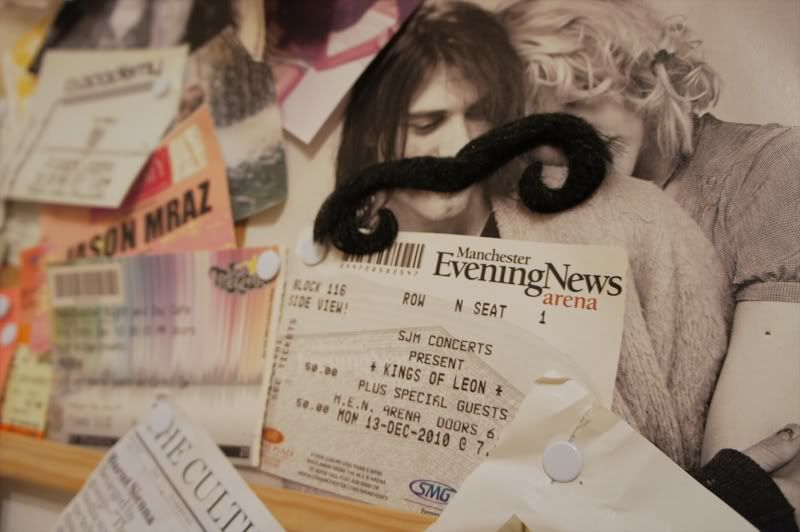 My notice board is and has always been a work-in-progress. I'm forever adding memories, taking down outgrown photos and testing the moustache out on my favourite icons.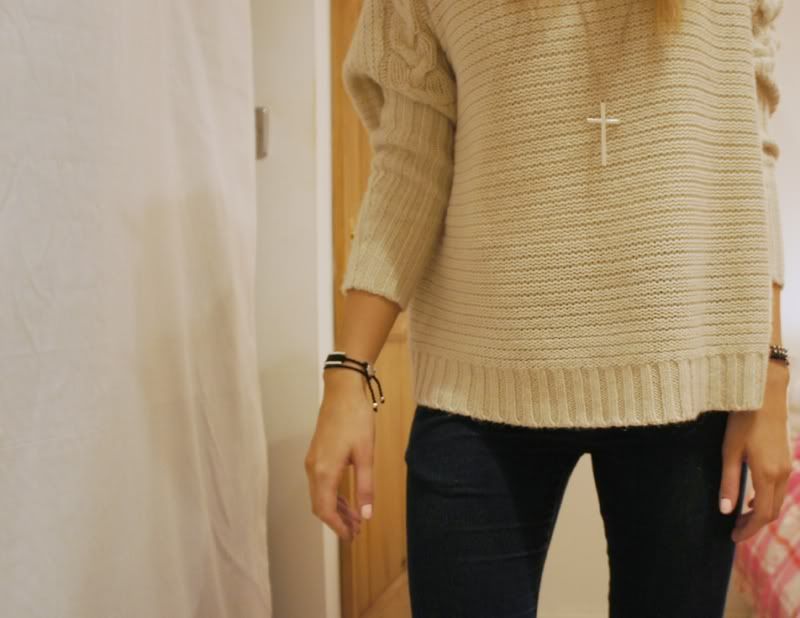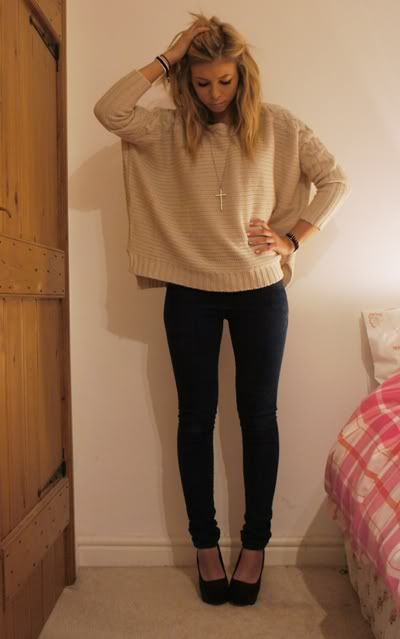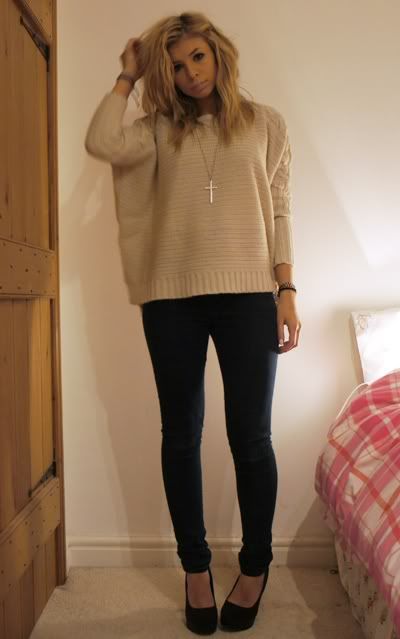 (ASOS cable jumper, Jack Wills super skinny jeans, Primark heels, Urban Outfitters cross necklace, my usual bracelets and rings)
I have been living in my new ASOS jumper (link). Perfect for the chilly season ahead, and a great transitional piece to go into Spring with. I think I've already got my money's worth out of it already this week! Now I'm on the hunt for the perfect floaty tutu/skater skirt to team it with a la Rumi, because those cut-in sides are dying for a high-waisted something. I know we don't have LA weather over here, but let's face it, we all love dressing up.
PS!
I went to see Breaking Dawn on Sunday with my mum, brother and his girlfriend, and I absolutely loved it. Kristen Stewart's acting was just flawless throughout, and it really changed my opinion of her from one of indifference to one of complete adoration and obsession! I was (stupidly) close to tears throughout the wedding scene, and covered my eyes towards the end (I don't want to give anything away to anyone who hasn't seen it). This particular song was played a couple of times in the movie, and it's all I've been listening to since.
Z xx