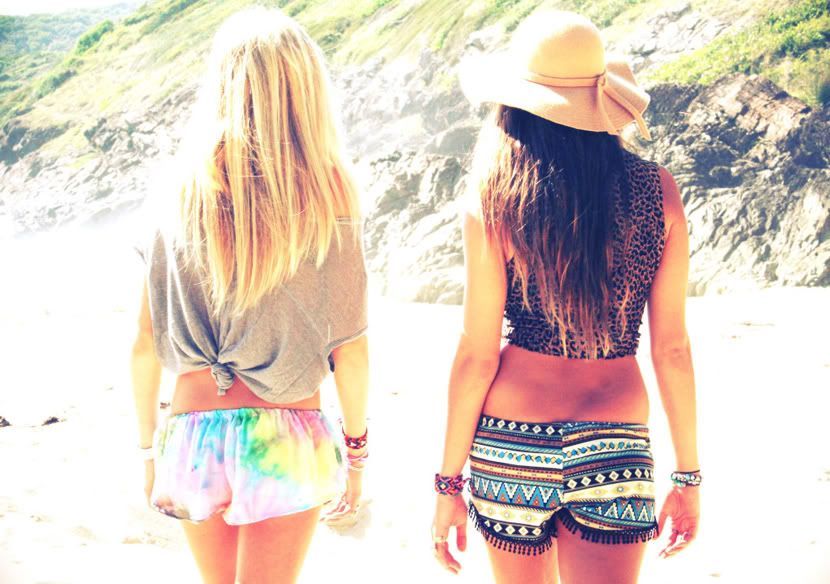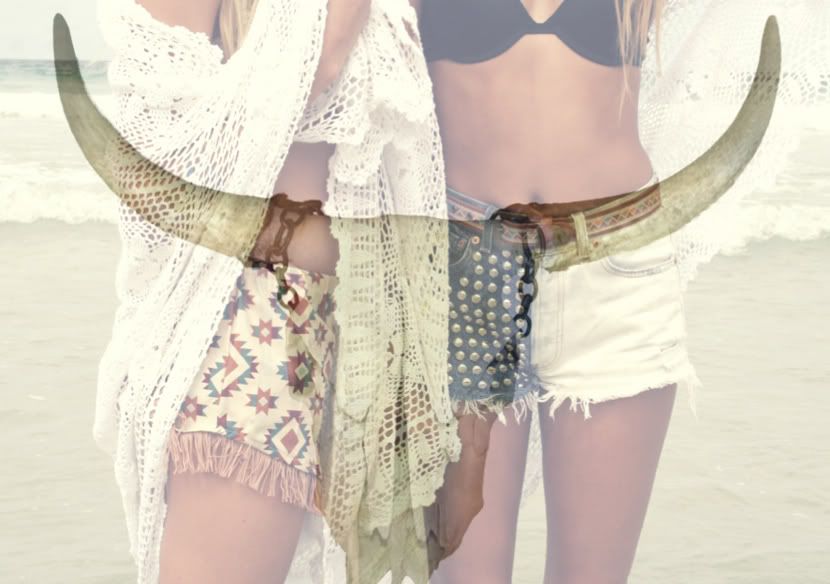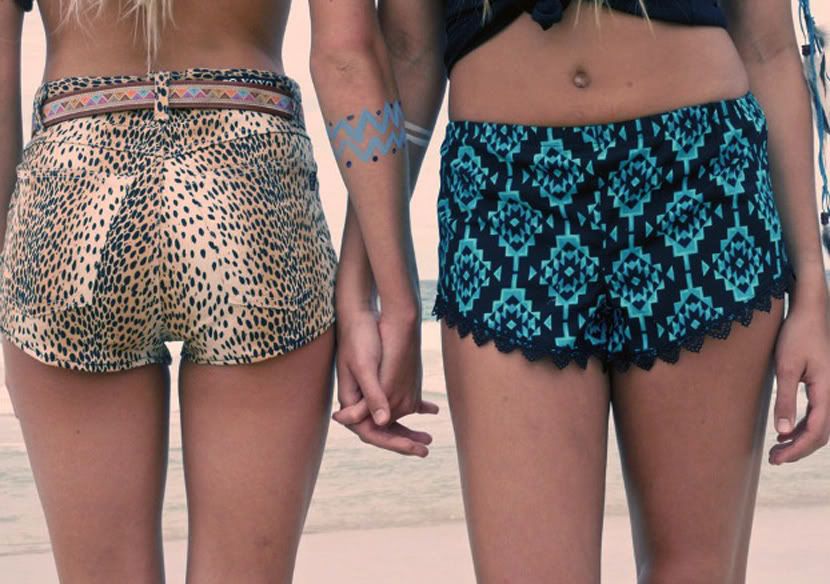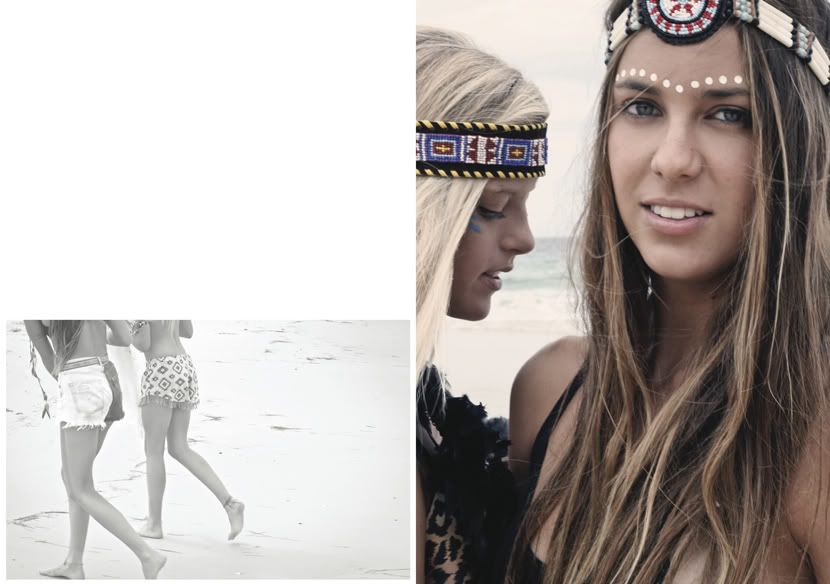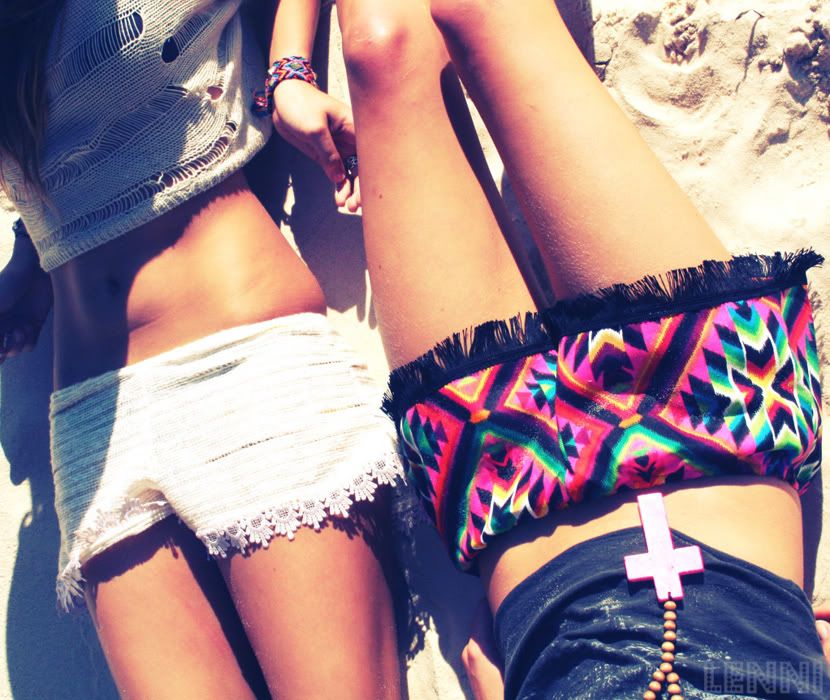 Reason #578937 why I love Australia:
Lenni Vintage.
I couldn't help but do a double take when I first discovered this Aussie brand; it was one those memorable sartorial moments, where I could feel my eyes widening and pulse quickening.
Lenni Vintage is a fashion brand that could not be more visually connotative of Australia, and the effortlessly cool style that just seems to be encoded into Aussie DNA. The latest lookbook images feature hot sand, enviable white-blonde hair and sun-kissed bellybuttons, and they all make for a glorious landscape to model Lenni's designs on. Her aztec shorts are what Lenni Vintage is renowned for – before setting up her online store, the 24-year-old designer would upload photographs on Facebook of 40 or so one-of-a-kind denim and fabric shorts, and most will have sold within a few hours. Not surprising really, with over 30,000 Facebook 'likes' for her stellar steeze.
Last week I took the opportunity to interview Lenni, and I could not be more thrilled to be able to showcase her designs on my blog. While speaking to her, I felt we had a few things in common…coming from a small surfy town and not being able to sartorially express yourself without getting slightly ridiculed are two things I know and understand very well! As well as the roots of Lenni Vintage, I also spoke to her about inspiration, the production process and ambitions for her brand.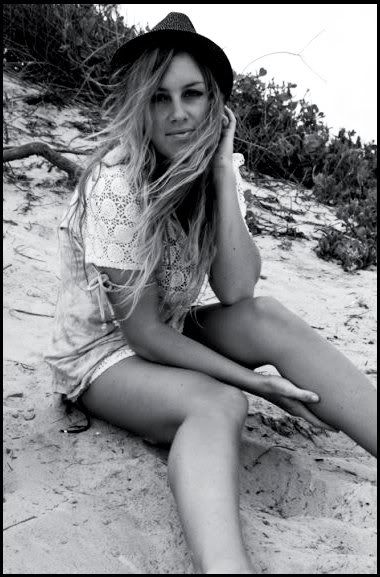 The girl behind the brand.
1. How and when did Lenni Vintage start?
Lenni Vintage started when I was making and selling clothes out of my garage in 2008. I initially started making clothes when I was about 14. I would trawl through op shops with my dad and customise everything! I didn't have much money, and was too young to work. All I wanted to do was express myself through what I was wearing. It was before vintage became cool, and I copped a bit of slack for wearing someone's old clothes. It's funny when you are from a small town, anything or anyone who does something a little left of centre is basically laughed at.
After selling a heap of dresses I had made, I saved up and sold my car and went traveling around Europe with my boyfriend in a camper van for 9 months. Both of my parents are Danish, which I think is where I found my interest in traveling.
2. How many are in the Lenni Vintage team?
Just myself. I would love to have a team one day in the near future so I can relax every now and then!
3. Your latest lookbook resonates the Aussie lifestyle. Would you say your Australian hometown inspires your work?
Absolutely. I grew up in a small coastal village in New South Wales with my best friends. We surfed and laughed all day and played in bushes. I am happy that I got to have such an easy going childhood.
4. How long does the process take to create a pair of your gorgeous aztec shorts?
After numerous attempts at perfecting the pattern, I have a little production line where I can make a few at a time.
5. Do you have plans to expand the Lenni Vintage range?
Yes, it is already taking place. I have a whole collection in manufacture at the moment. I am so excited to see these pieces I have been working on for so long come to life.
6. Who is your style icon?
I can't really say I have an icon. I am inspired by music, different cultures and models Abbey, Freja and Erin.
7. Where are your favourite places to shop?
Online! Usually I will search for hours on ebay to find the perfect something.
8. What is your goal for Lenni Vintage?
To continue creating and designing, and show my collections at fashion week worldwide. I currently have my label in manufacture at the moment. This is the next step, which includes dresses, skirts, tops and more shorts. I am so excited to share these designs that are vintage inspired which I have been working on for 2 years.
Thank you, Lenni!
Check out the brand new Lenni Vintage online store (I urge you to have some of your own aztec shorts shipped out!):
www.lenni-shop.com.