I had a moment of panic yesterday morning as my alarm went off, thinking with eyes still shut that I had to drag myself out of bed for the start of another week of work. But imagine the relief when I realised it was not only Sunday, it was time for the long-anticipated Mulberry A/W 2012 show. I merely had to open my eyes and lift my weary head to enjoy the entire show in bed with a cup of tea in true Brit style.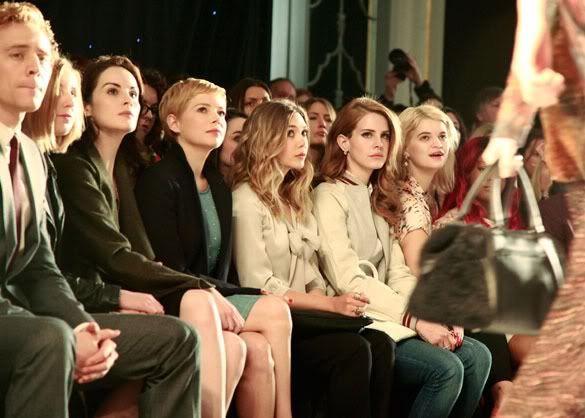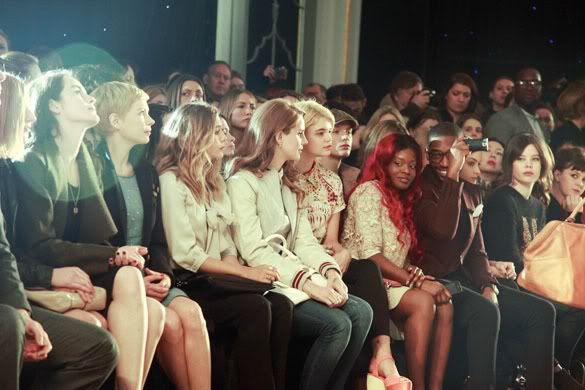 Though Alexa was missing from the front row (she made an appearance at the evening dinner), the shine didn't cease from the glimmering teeth and snap-happy camera clicks that the rest of the FROW had to offer. Mulb pulled in the seriously elite, including Michelle Williams, Olivia Palermo, Azealia Banks, Elizabeth Olsen, Pixie Geldof, Tinie Tempah and, the most talked-about woman of the moment, Lana Del Rey, who was seemingly obliged to attend after the small accolade of having a Mulberry bag named after her. I mean, it would have been rude not to! And so a hats-off to the Mulberry PR team for running around like headless chickens (most likely) to bag a FROW as overwhelming as
that
one.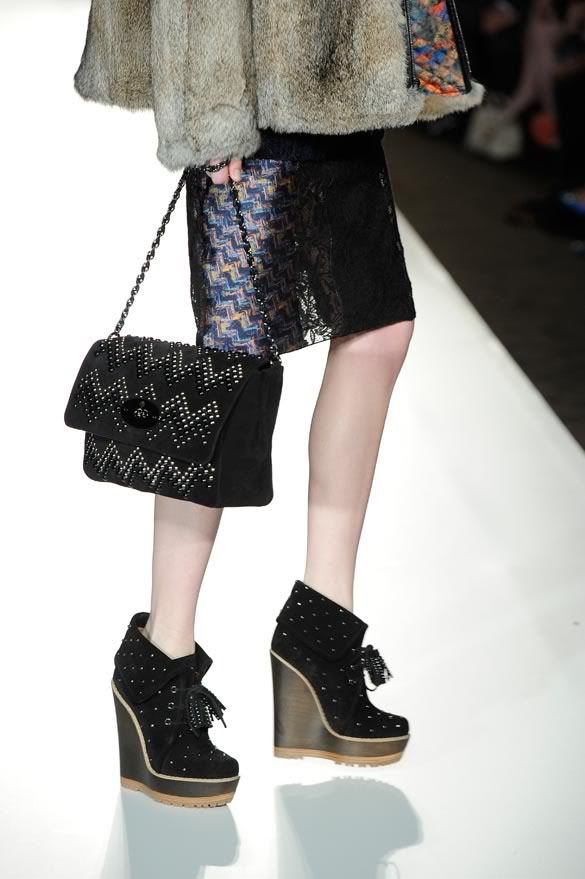 Now, as expected, the show knocked my little pyjama socks off. I cooed at the zig-zag stud detailing (just
look
at that bag!), the clashing textures and furs and autumnal dresses. Of course, the accessories stole the limelight as they do at every Mulberry show – the wedge booties and new Alexa bags were catching everyone's eye. But I could not help but get distracted by Del Rey and her surprising choice of outfit for the show.
As you all know, I have been an ambassador for Lana's songs since she gave us those Bambi-eyed, heaven sent,
Video Game stares
. But you'd think having a Mulberry bag named after you would encourage some more careful decision-making when dressing for the occasion of the show of the season. The most talked about girl at the most talked about show, and Miss Del Rey confuses and slightly disappoints us all with distressed, mall-girl jeans and chained-up ballet flats. Odd choice to say the least?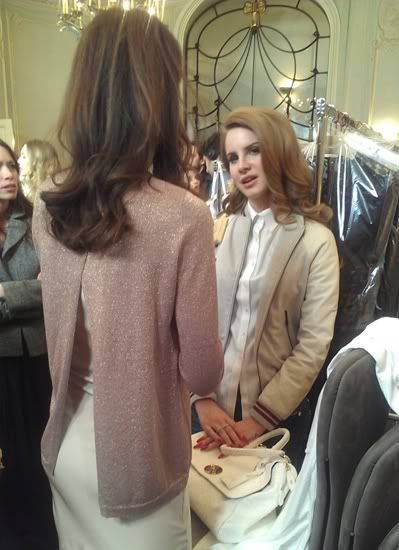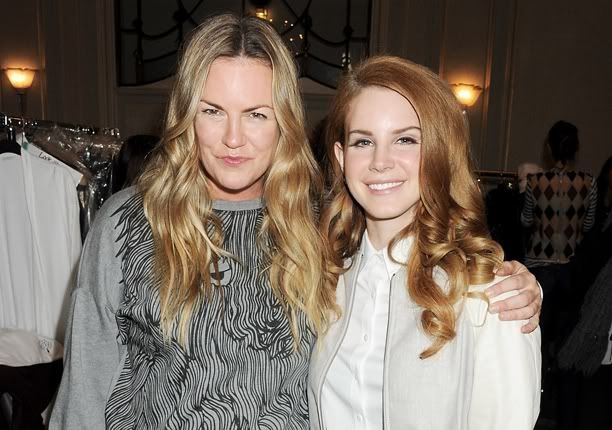 Emma Hill, Creative Director of Mulberry:
"I love Lana's nostalgic references to bygone glamour and the fact that her look is retrospective yet so modern."
But I'm willing to give her the benefit of the doubt. Perhaps this was a conscious choice by Lana, to dress down and blend in. Perhaps she's too nervous to be the girl in the spotlight, and that having a bag named after her will do, thank you very much. It would certainly do for me, because surely once you have inspired Emma Hill to design a Mulberry bag and also have her give the bag your name, it's safe to say you've made it.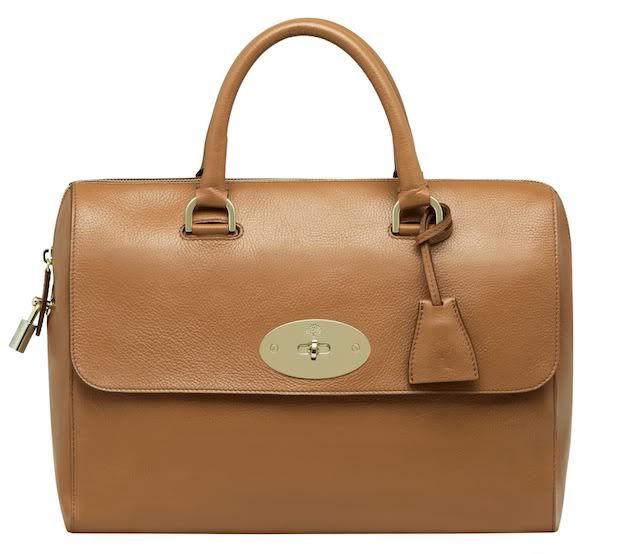 The 'Del Rey' in deer brown grainy print leather, £795. Released in May.
All photos by blog.mulberry.com.